**SOLD OUT**
Announcing the 14th Annual
Holiday Victorian Ball!
By Guli Productions & River Crossing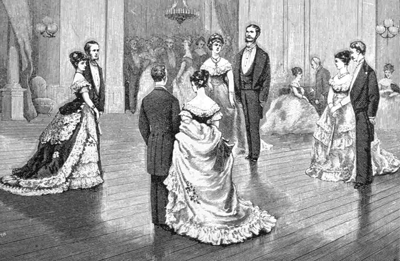 Saturday, November 17, 2018
7:30 PM to 10:30 PM
at
The Historic Cliff House, Manitou Springs
,
Colorado
Dances of the evening will include waltzes and historic set dances such as
The May Queen Waltz Quadrille, Fan Polonaise, and The Princeton University Lanciers.
Dances will be prompted only as needed, and not taught the evening of the ball.
To familiarize you with the steps of the Victorian era, attendance is required at one or more of the several free preparatory dance classes which are offered prior to the ball:
Below you will find links for directions, lodging info, and additional Holiday Victorian Ball information. Feel free to call 970-221-GULI (4854), or email Sharon and Mike Guli at Events@GuliProductions.com.
We hope to see you at the Ball!
- Sharon & Mike