Tack Belts
by Michael J. Guli of River Crossing Inc.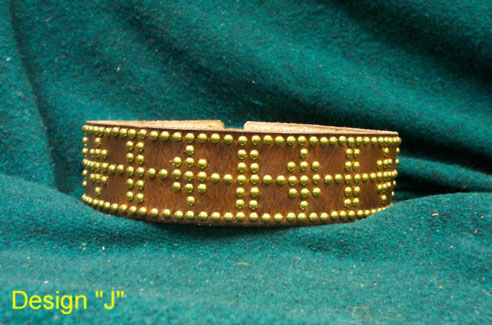 We think our belts are the best you'll find. Each solid leather belt is personally cut from sturdy harness leather, hand-dyed, then set with scores of antiqued brass studs, one stud at a time. These timeless designs are inspired by examples found in museums across the country, and are the perfect complement to your Mountain Man outfit.

Belts - Available in colors of Saddle Tan, Mahogany, Dark Brown or Black. To order, please call 970-221-2992 or write and specify desired color of belt, design, and your actual waist measurement.